Each apartment has a private terrace for the exclusive use of our guests with panoramic view over Lake Garda. The terraces are furnished with tables, comfortable chairs and parasols.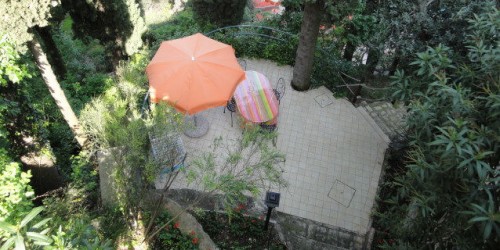 Read a book, chat with friends in the evening, work with your computer are some of the activities you can do in your deck after a day of leisure at the beach or in our pool. Thanks to the mild climate of Lake Garda, known since the ancient Romans, you can also use the terrace for alfresco dining and enjoy the windy cool evenings.
Sizes range from 25 to 35 square meters, depends on the type of apartment. Night lighting is under your control. There's space to place up to 2 sunbeds, available by request. The cleaning of the terrace is at your responsibility.