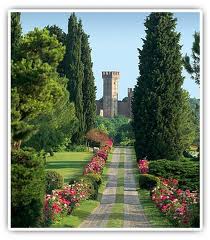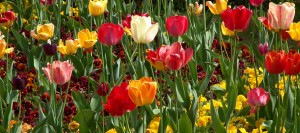 Sigurtà Garden Park
A stone's throw from Lake Garda stands the Sigurtà Garden Park, a 600,000m² slice of paradise where visitors can admire picturesque views and many different flower and plant varieties.
The Parco Giardino Sigurtà covers an area of 600,000 square meters and extends to the edges of the morainal hills close to Lake Garda, lying just eight kilometres south of Peschiera. It started off as the "walled'brolo'" (1617), the gardens of Villa Maffei (by Pellesina, a pupil of Palladio), a villa that in 1859 was the headquarters of Napoleone III.
Over forty years of loving care, Carlo Sigurtà took advantage of the water-drawing rights from the river Mincio to achieve the "prodigious" feat of turning an arid hill into a flourishing green garden. Subsequently, his grandson Enzo established the essential features of the Park-Garden. After its opening to the public in 1978, the conservation of ecological complex has been due in great part to its visitors, who have found it to be a unique wonder of the world, such that today the Garden-Park is regarded as one of the most extraordinary of its kind anywhere in the world.
http://www.parcosigurta.it/index.php
Parco Giardino Sigurtà
Via Cavour 1 – 37067 Valeggio sul Mincio (Verona) Italia
Tel. + 39 045 6371033
Fax +39 045 6370959